The Rugezi Swamp is a protected high altitude wetland area in North Rwanda and covers about 16000 to 17000 acres.
About the Rugezi Swamp
Rwanda joined the Ramsar Convention on Wetlands in 2006; thus, Rwanda Environmental Management Authority (REMA) labelled the Rugezi marshes as a protected Ramsar Wetland Site.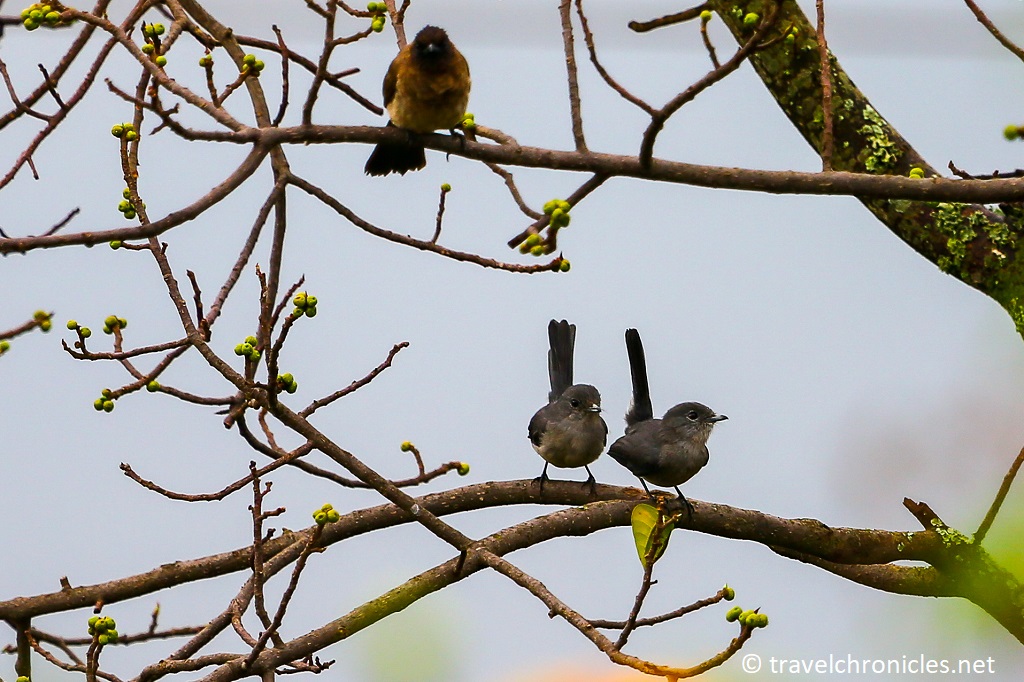 Today, Rugezi Swamp hosts more than 40 bird species like Grey Crowned Crane, African Stonechat, African Jacana, Fantailed Widowbird, Long-toed Lapwing, Red-knobbed Coot, Rufous-bellied Heron, Bronze Sunbird, Little Rush Warbler, Cape Wagtail, Winding Cisticola and African Sacred Ibis. The endangered species in Rugezi are – Grauer's Swamp-warbler , Papyrus Yellow Warbler, Papyrus Gonolek and Grey crowned crane.
You may also be lucky to spot Aquatic species like Yellow-billed Duck, Hottentot Teal, Three-banded Plover, White-faced Whistling Duck, Little Grebe, Pink-backed Pelican, Malachite Kingfisher and Lesser Jacana.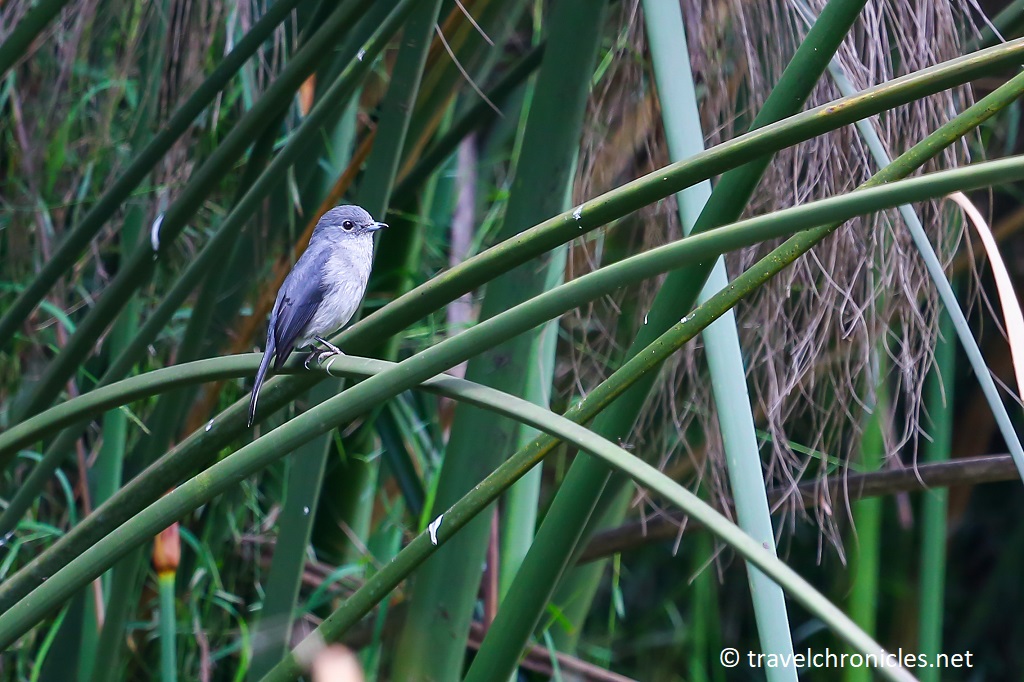 How to reach
We were staying at Kinigi in the Mountain Gorilla View Lodge, drove on the RN8 beside the twin lakes of Lake Burera and Lake Ruhondo, and returned via the Kigali – Ruhengeri Rd/RN4. We learnt that the Clinton Foundation had funded these roads, since there was none earlier. The foundation is also funding a large Multi specialty hospital in the town of Kirambo.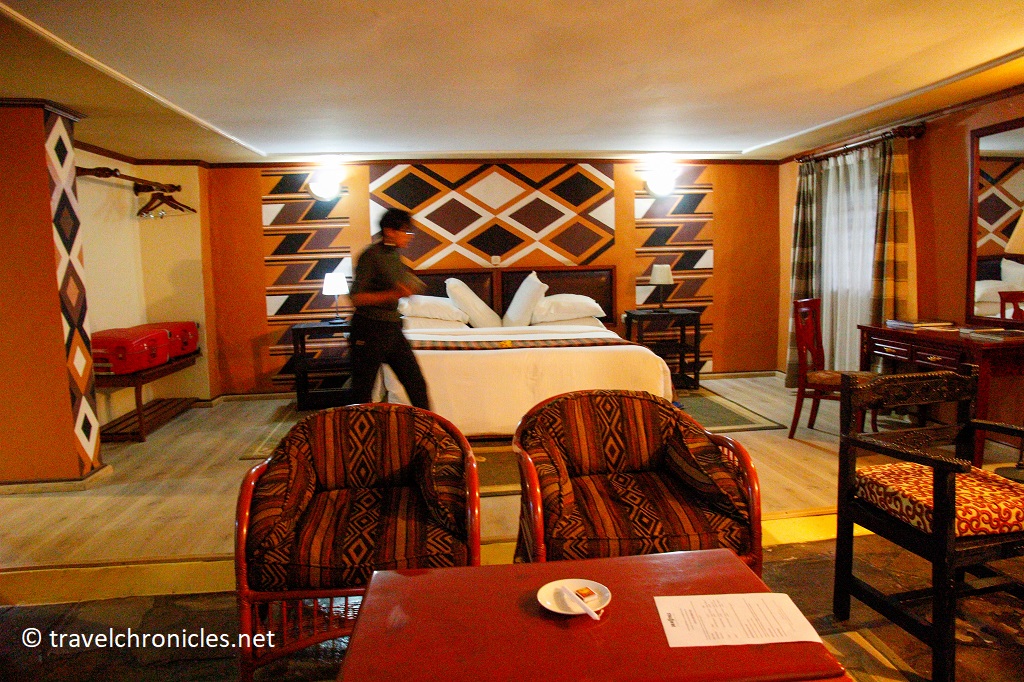 The mud roads in the rains on the volcanic mountain slopes posed a driving challenge. Debarshi was very happy though to drive through these slightly treacherous roads. There was also a minor breakdown which Debarshi fixed.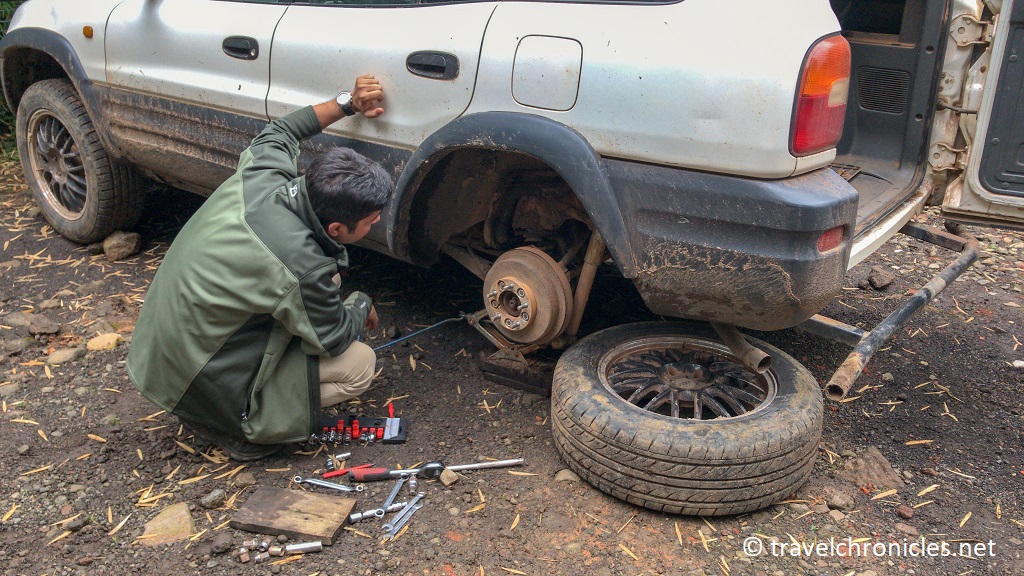 As for me, the drive was very picturesque as we drove on the shores and then on to the mountain overlooking the Twin lakes. There is also a large hydroelectric project road along the drive.
Flora & Fauna in the Rugezi Swamp
Our friend Herbert Gato of Umubano tours in Kinigi had very kindly loaned us a local birding guide – Kirenga who knew the right birding spots in the huge Rugezi Swamp. He also introduced us to another young silent Rwandan, dressed in Rugezi Rangers uniform. He was learning all about birds and thus accompanied with an older version of Colin's Field Guide for the day.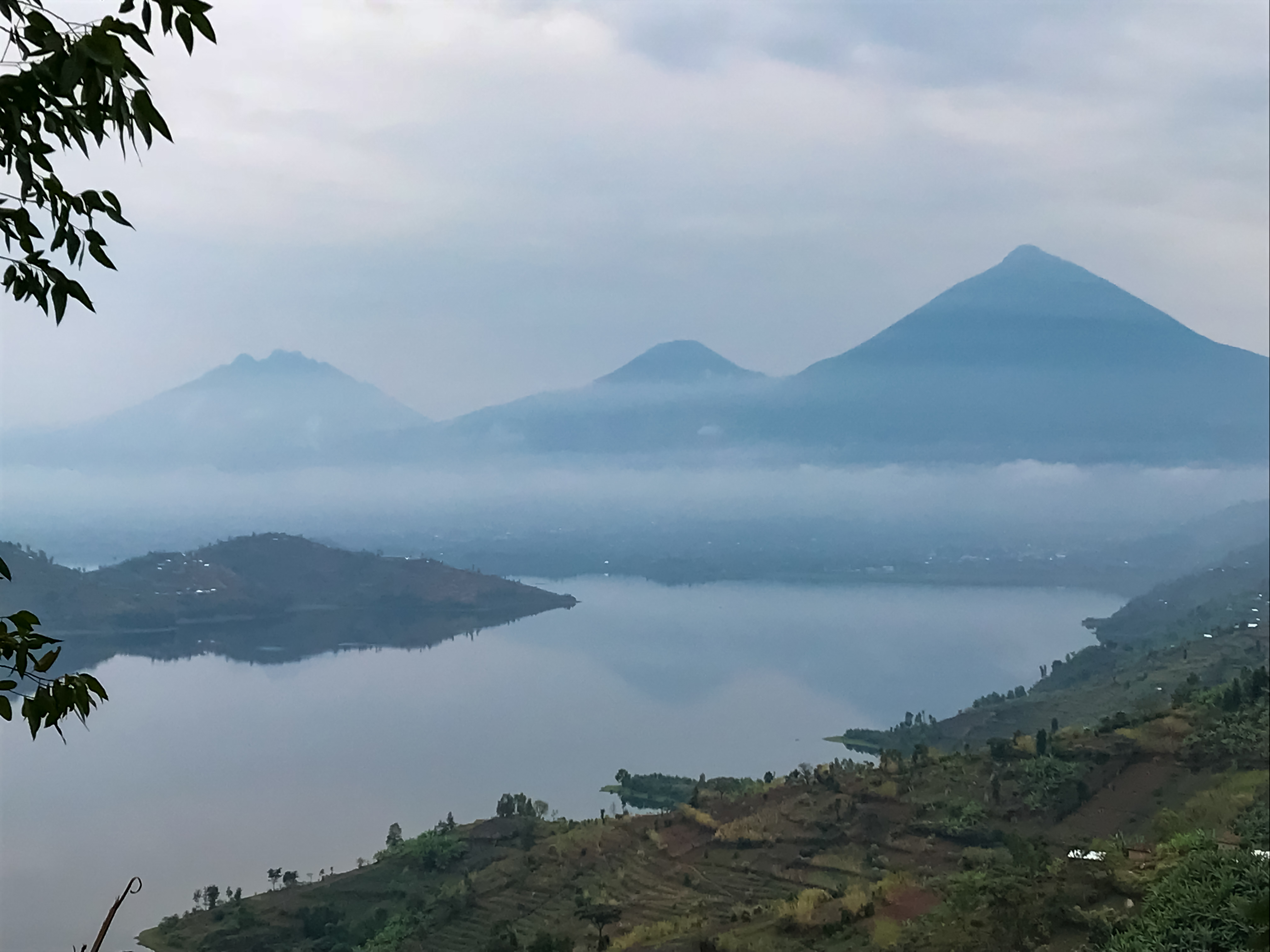 We stopped a few times to spot the following on the shores of Lake Ruhondo
African Citril also known as the Abyssinian citril
Golden Breasted Bunting
Spot Flanked Barbet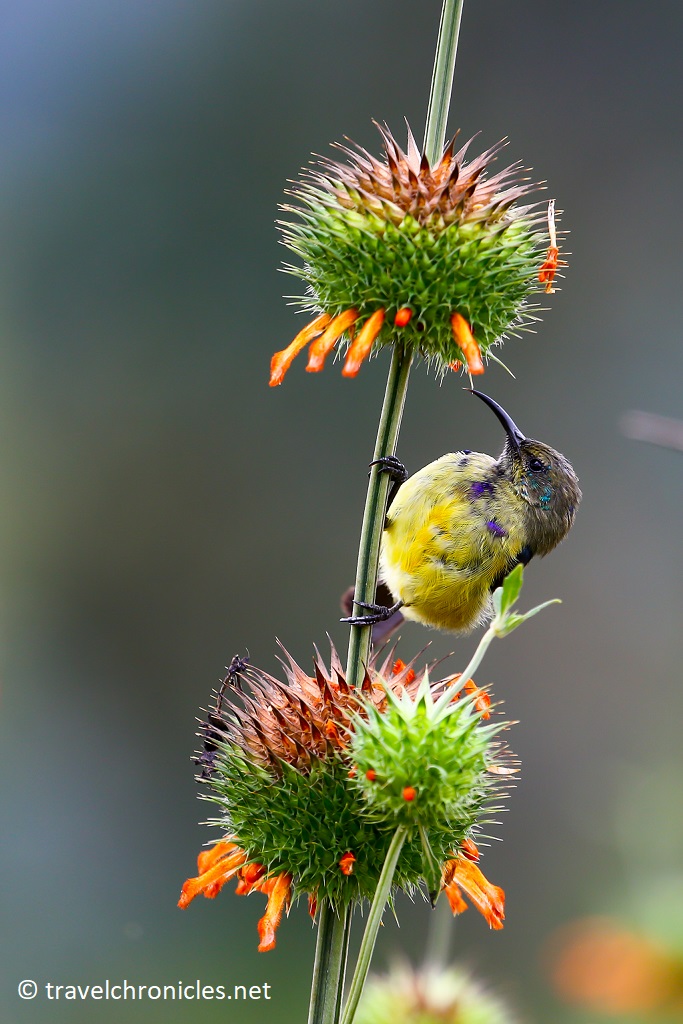 The Rugezi Swamp is actually an enormous bogland and is a dense mat over floating peat formation in its deeper waters. You get to see various species of reeds and papyrus through this geography eg: Species like Miscanthidium violaceum, Cyperus latifolius and papyrus C. papyrus and thus home to endangered species like the Papyrus Gonolek .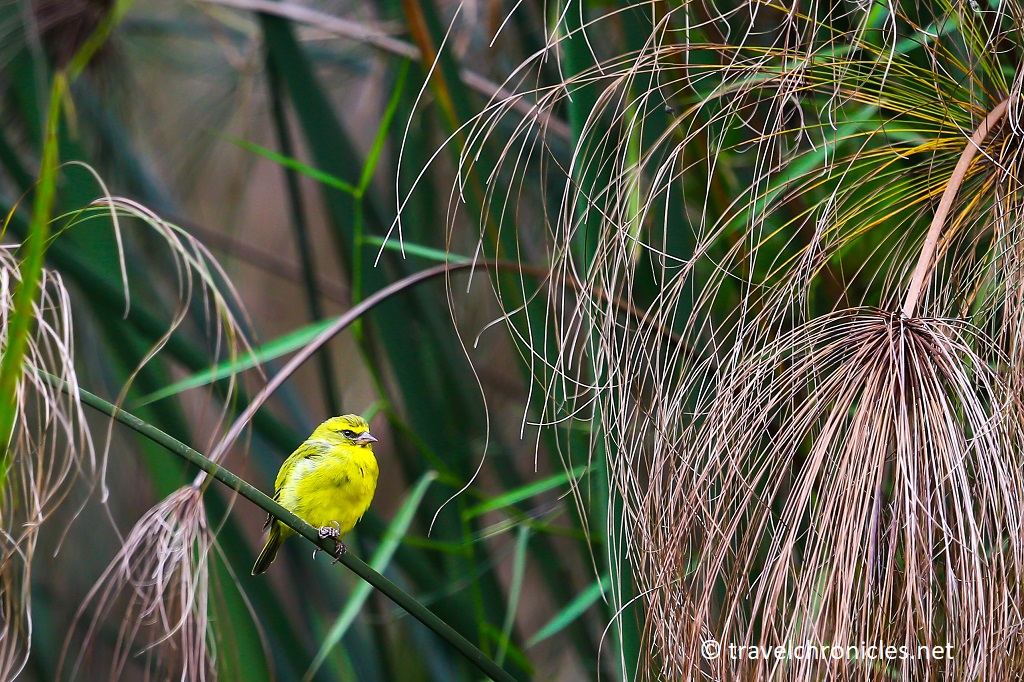 Interestingly enough, the Grey crowned crane is the national bird of Uganda, but we did not spot any in Uganda. Both our sightings of this stunning crane have been in Kenya & in Rwanda. Here in Rugezi we saw a pair of these cranes nesting among the papyrus reeds.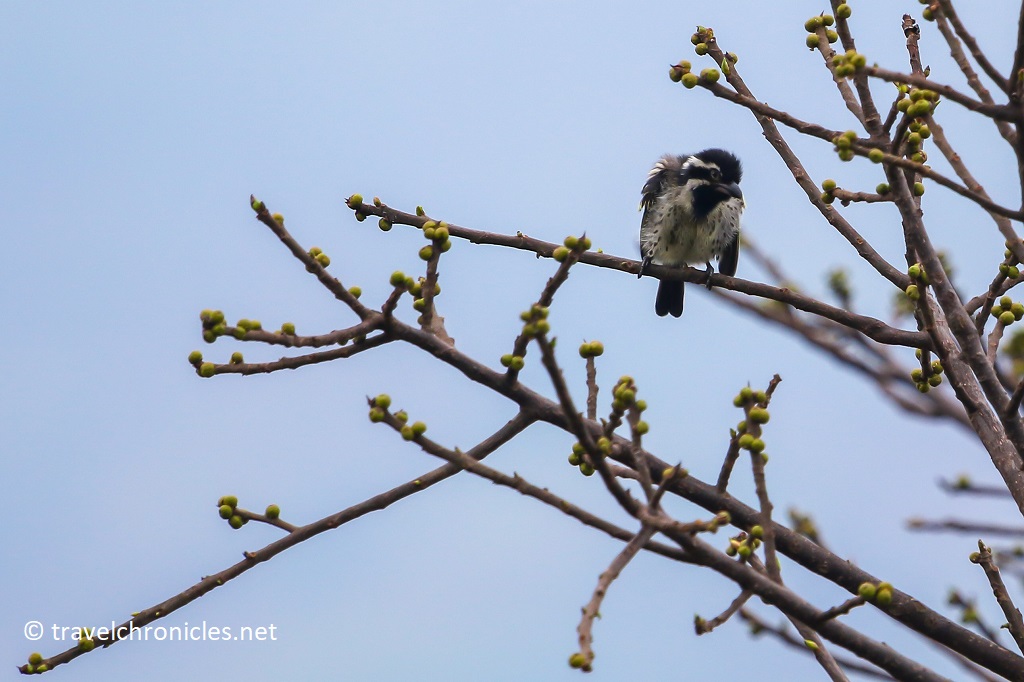 We also had the following bird sightings in the Rugezi Swamp.
Winding Cisticola
Carruthers's Cisticola
Whistling Cisticola
Swamp Warbler
Red-Headed Quelea
Black Headed Waxbill
Yellow Bishop
White-Winged Scrub Warbler
White Eyed Slaty Flycatcher
Little Yellow Flycatcher
White-tailed Blue Monarch
African Paradise Monarch
Papyrus Canary
Variable Sunbird


Our experience in the Rugezi Swamp
Rugezi supports 500,000 local people dependent on agriculture and dairy farming. Clean and uncontaminated wetlands provide local communities with water for drinking, farming, and sanitation, along with transportation, thereby playing a key role in tackling poverty.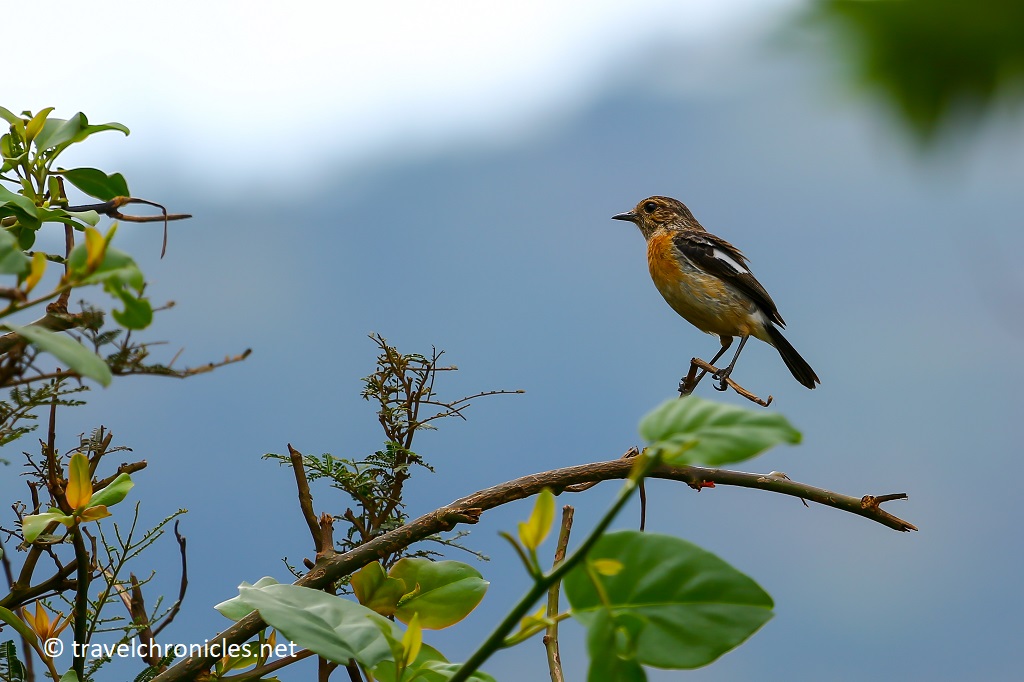 These smiling Rwandans will greet you when you meet them. Some even stare at your outlandish attire! I saw a very young boy with his dirt lined face standing on the road; we stopped to give him an apple. He was stupefied and stood dazed not having seen an apple in his life. Kirenga called out to him and told him to eat it as a fruit.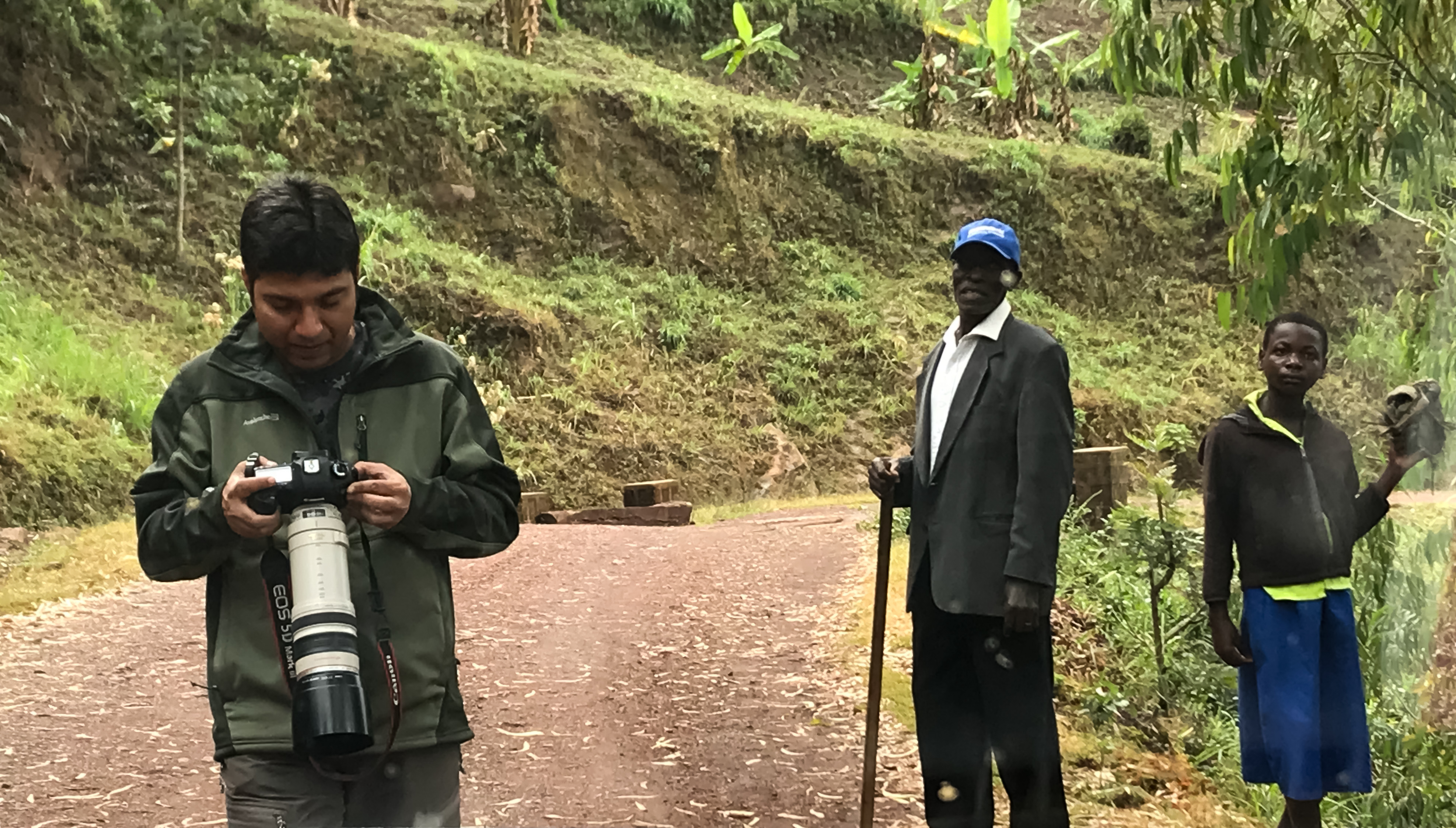 Having completed the Gorilla Tracking in Bwindi and the Golden Monkey tracking, we had earmarked this entire day for birding. Kirenga and the other young man took us to the next spot. A group of boys was playing football with plastic packets bundled up with rubber bands to form a football. We did see a similar instance in Kinigi and Debarshi had bought a new football for a couple of young boys.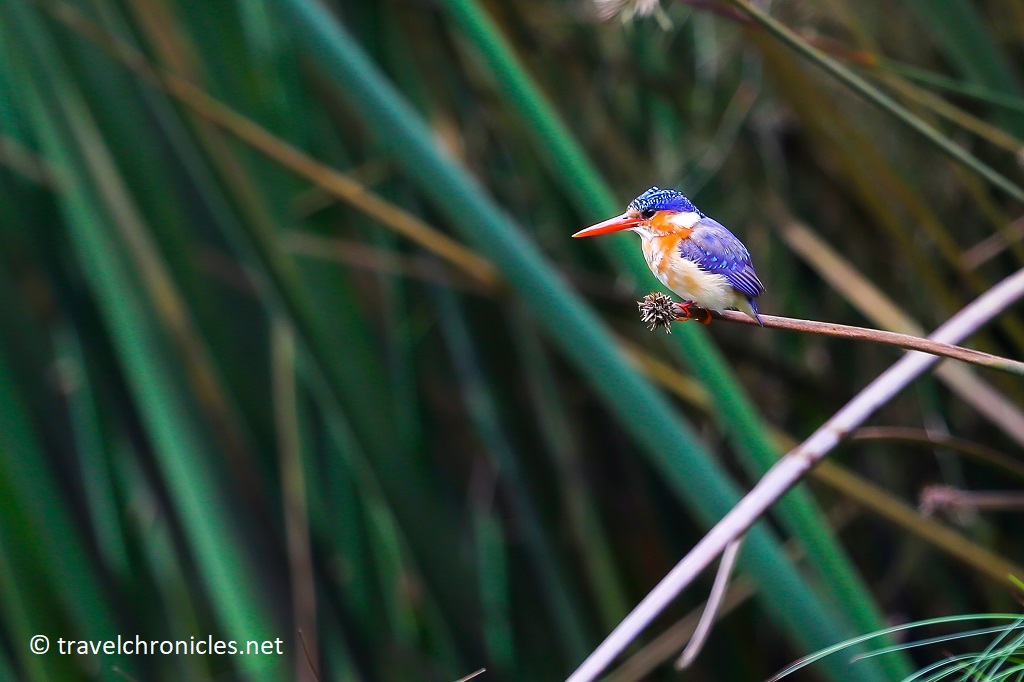 We walked past them into a woodland area with small water bodies filled with flies and insects. Thus, we spotted Many species of flycatchers – Grey Throated, African Dusky. We also spotted the common Fiscal, Tropic Boubou, Streaky Seed Eater, Black faced Canary, Papyrus Canary, Malachite Kingfisher and a few species of weavers like – Village Weaver and Baglafecht weaver.

Our Recommendations
Rugezi is a birder's paradise, for a slight tinge of adventure , you can also do the Mukungwa River Canoe and Rapids.Even if you do not plan to visit the lions in Akagera National Park or the very steeply priced Gorilla tracking in Volcanoes National Park, I would definitely recommend the Rugezi Swamp for the close to nature and abundant bird species .