The Pandemic had rendered Debarshi and me as jailbirds chained to our desks working for all waking hours , Thus we thought a change in scenery would do us better, we broke free in July 2021 and drove down south . You can read more about our Pondicherry remote working here.
Our Pondicherry AirBnB was not available for a weekend. We decided to make the best of it by driving to Dhanushkodi via Point Calimere . Yes, reminiscent of the pirates of Caribbean but no to the last point of Indian mainland.
Point Calimere
We impulsively took a detour to  Kodiakkarai. Famed for being a RAMSAR site ecologically and Ramar Patham mythologically, this has a distinctive landscape. We drove through salt beds and desolate fishing villages and the roads disappeared.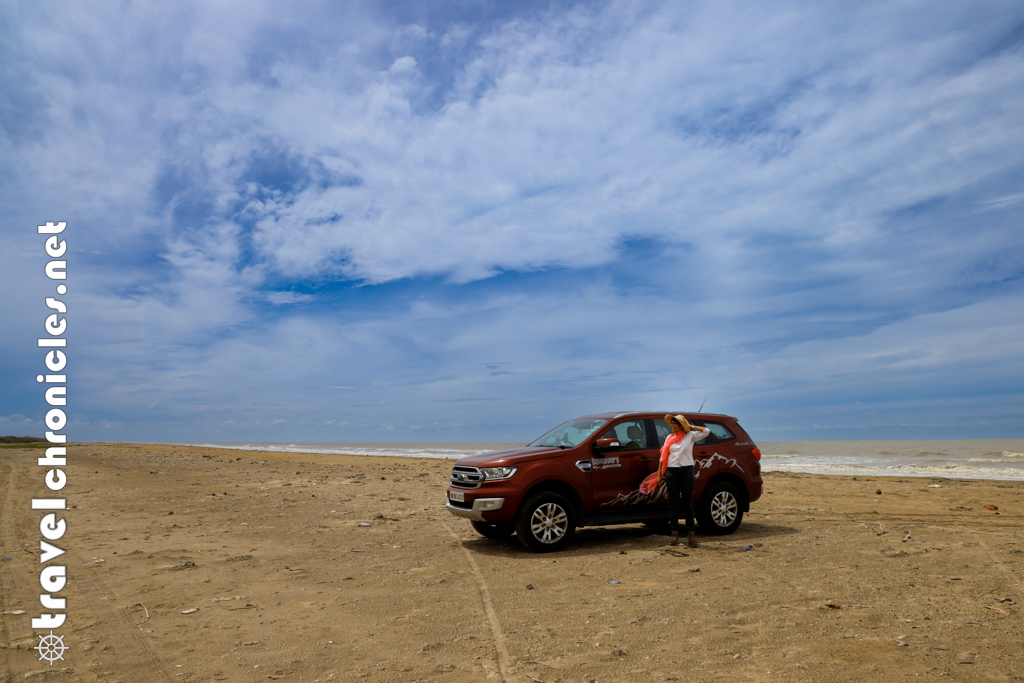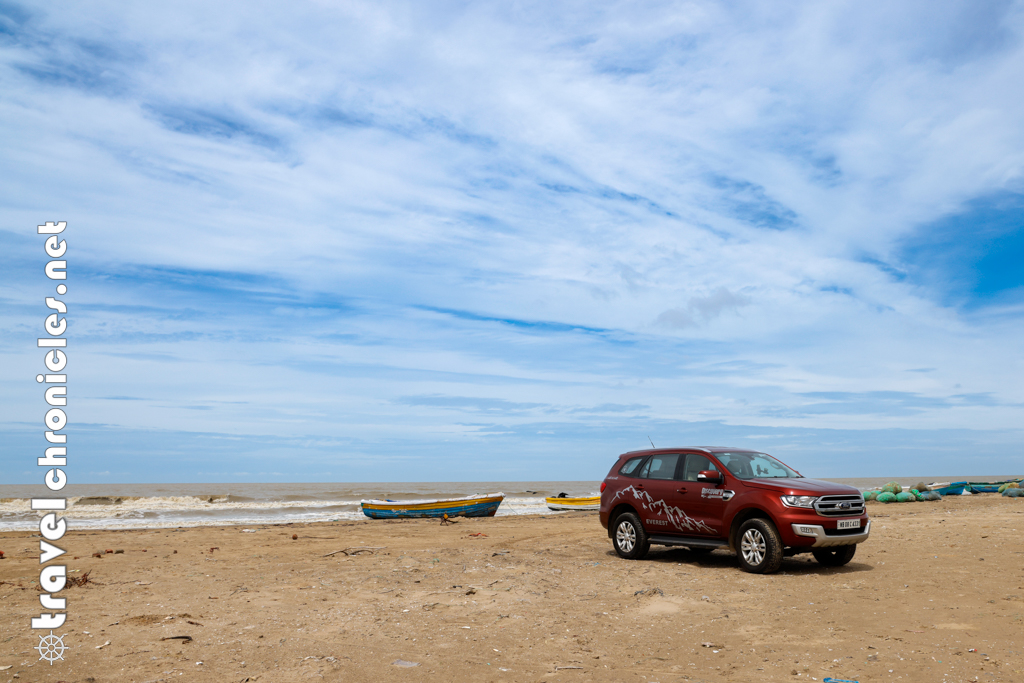 Point Calimere Wildlife and Bird Sanctuary contains probably one of the last remnants of the dry evergreen forests. The gates were closed playing spoilsport to our chances of spotting the endemic Blackbuck or the Greater Flamingoes.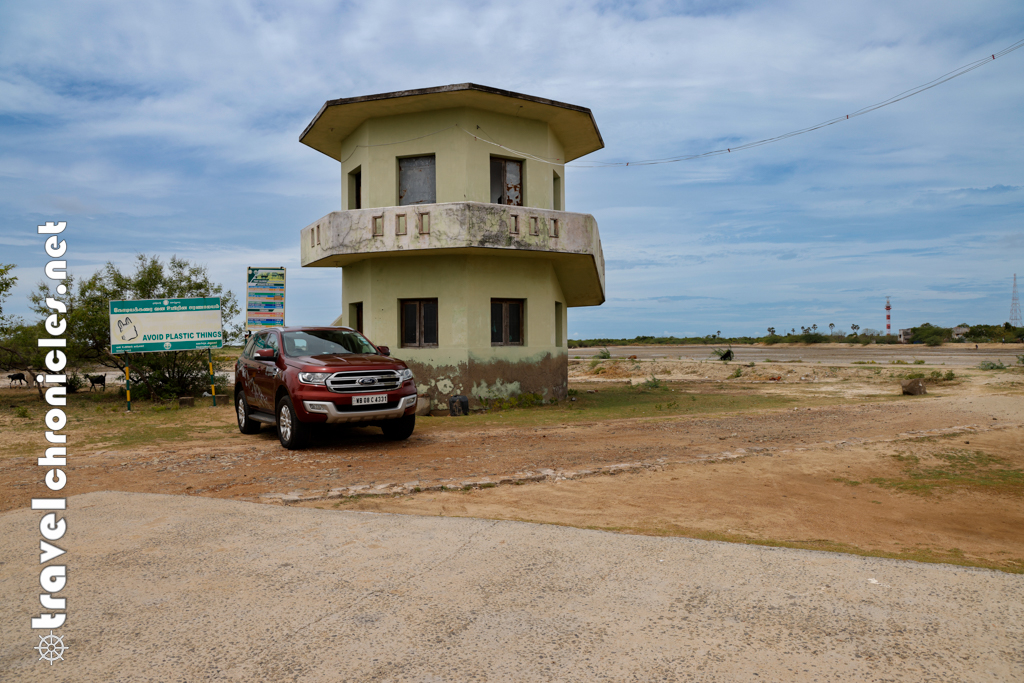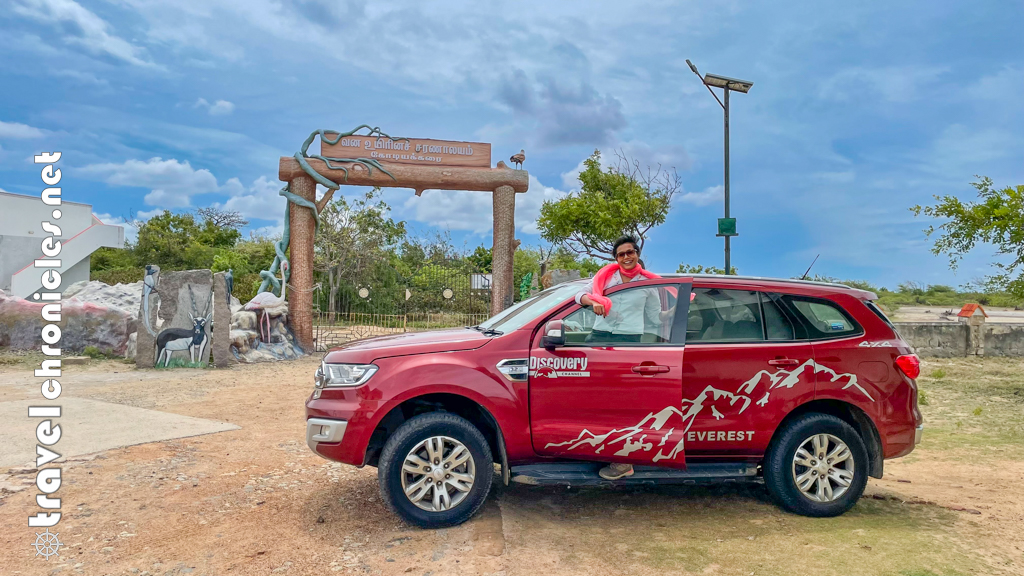 On our way back to the highway, we stopped at Ramar Patham (Footsteps of Rama) located on the highest point of land in the sanctuary containing the stone footprints of Lord Rama from where he first spotted Lanka.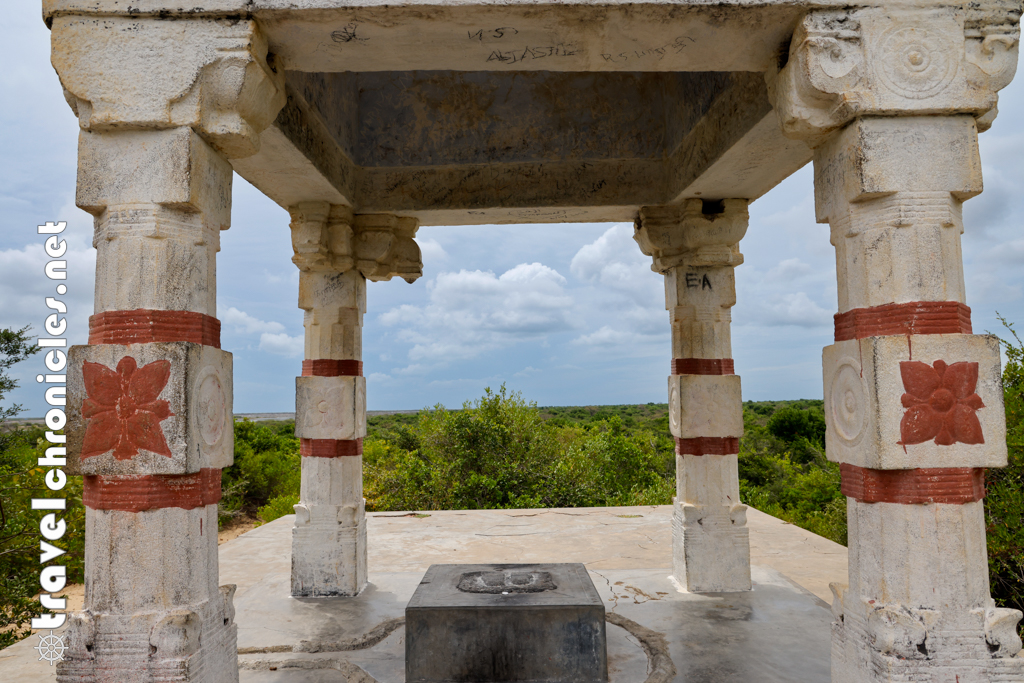 We travelled on to Rameswaram Dhanushkodi and Arichal Munai ,Read on for more .