The wheel had turned full circle, the Durga Pujas were here again, the 2nd year in the Pandemic. Although Debarshi and I had planned the Ranthambore Safari in June 2021, the vicious second wave had wrecked our plans.
Paramita, Manoj, Debarshi & I replicated our previous Puja plans & set off on a road trip this year to Ranthambore. Read here, our friends from Kolkata, Mumbai, Delhi also joined us there. We halted for the night in Allahabad ; the next day enroute to Ranthambhore, we detour-ed to this unknown ASI site – Mitaoli Chausath Yogini temple.
The Chausath Yogini Temple is an 11th-century temple in Morena district in Madhya Pradesh dedicated to the Sacred Feminine.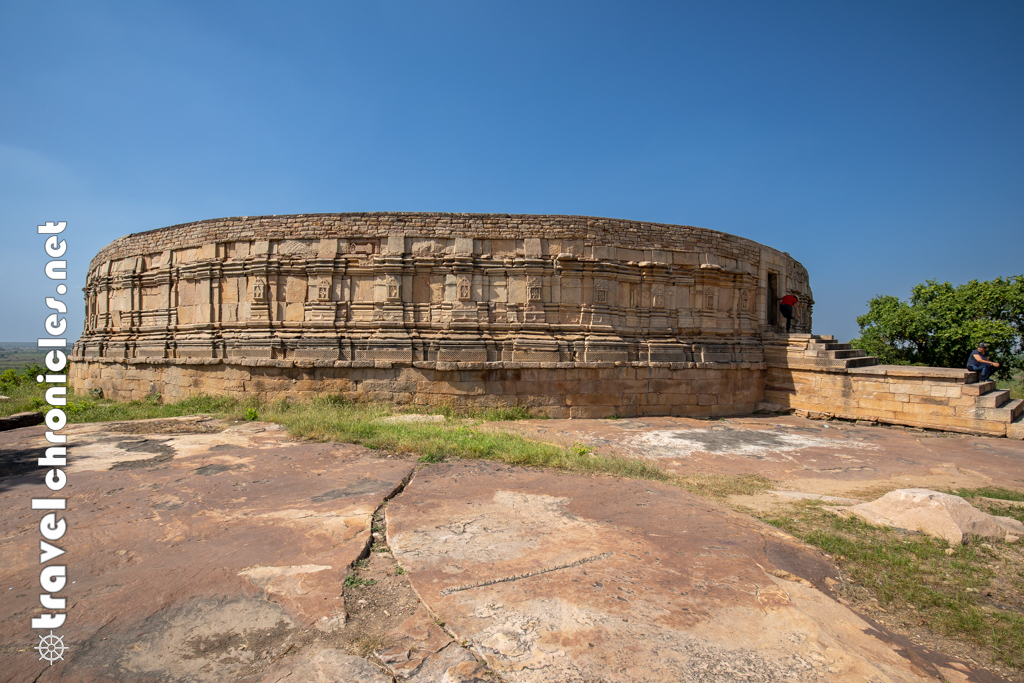 Chausath Yogini – the first look
We took a diversion through the mud tracks in the village, fields & farmers' houses. At times tractors allowed us to pass by. We soon sighted the temple from afar on a hillock. We parked at the cobblestoned parking lot which had scanty human visitors but aplenty bovine visitors.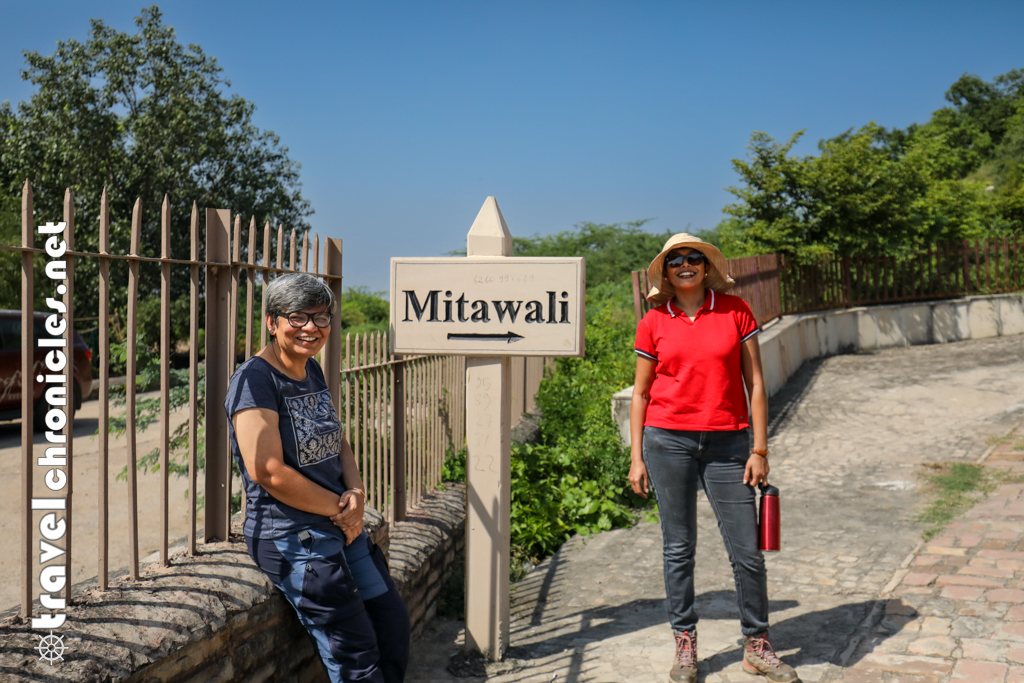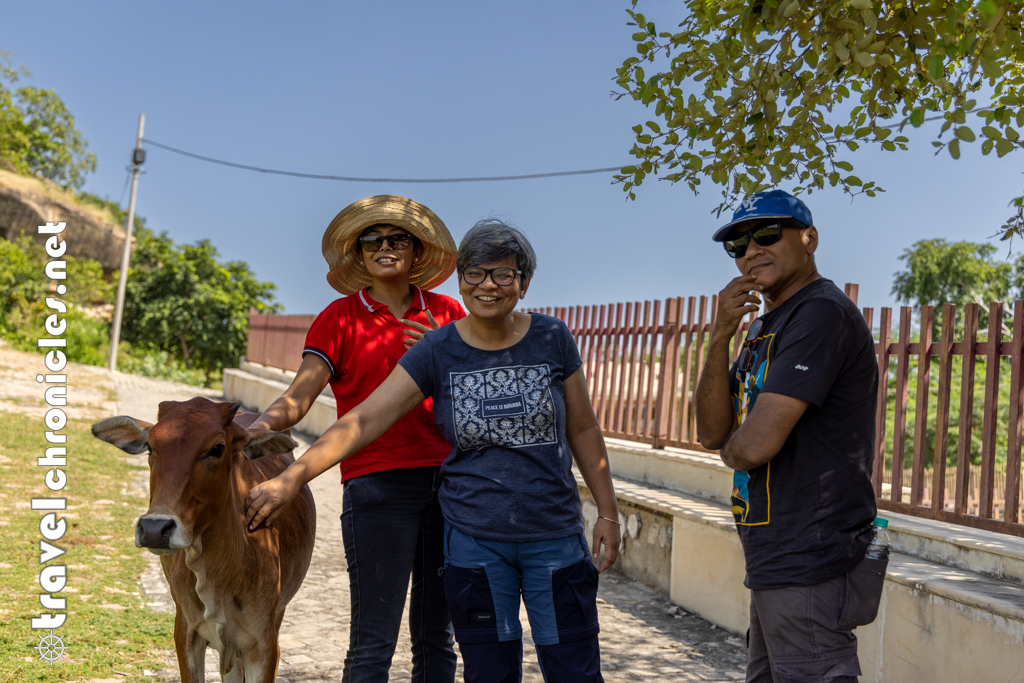 There are about 100 steps to climb to the entrance. This monument was nothing like we had seen before. A circular temple with a flat roof , a ring of shrines is flat with an open circular courtyard to the sky !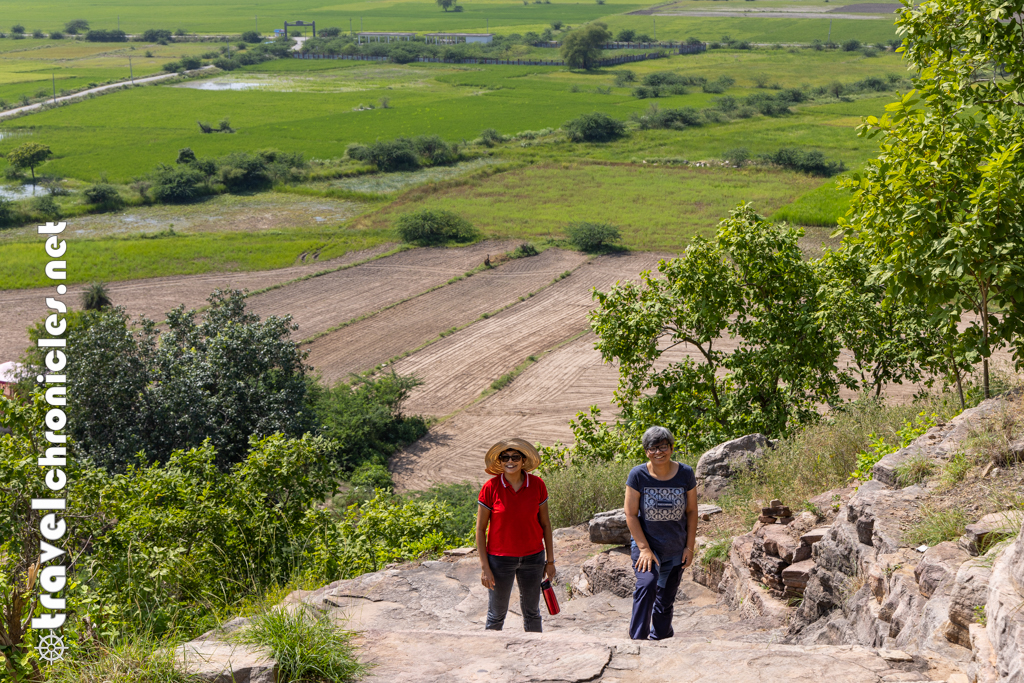 Each of the Chausath or 64 chambers in this well-preserved Yogini temple has a mandapa plain outside and quite elaborate inside . The chambers now contain Shiv Lingams but originally contained 64 Yogini images.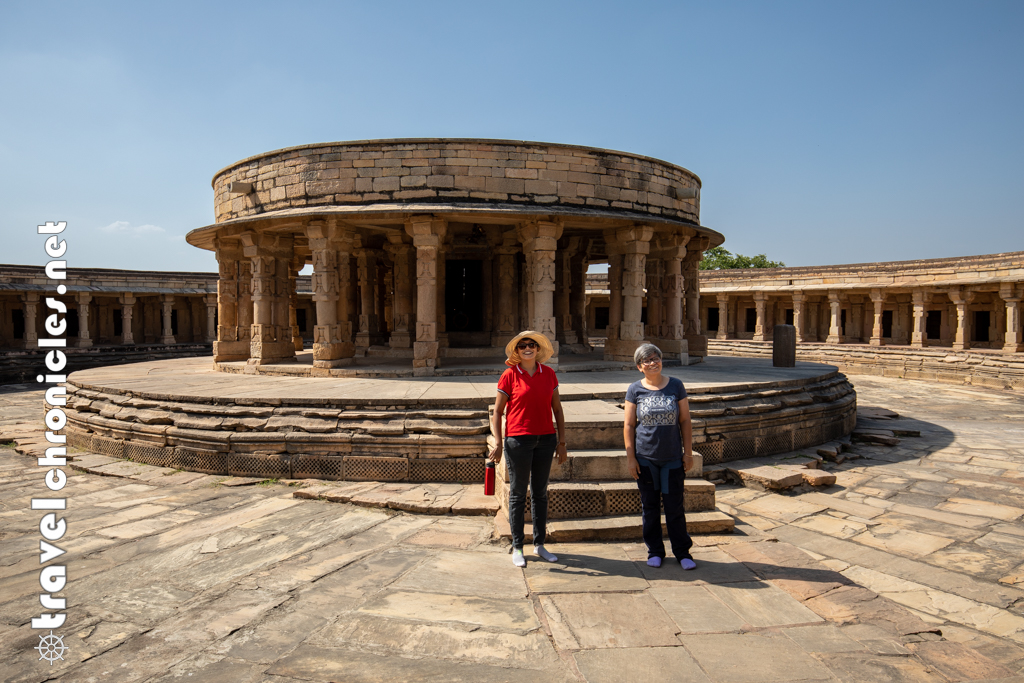 We met the ASI gentleman in the temple who is in charge of the preservation and he did mention that many of these status are now in the nearby Gwalior museum .
An astonishing fact remains that this monument is in the Seismic Zone III region and has survived several earthquakes, seemingly without significant damage. I read in the Indian Parliament may have been been designed on this temple.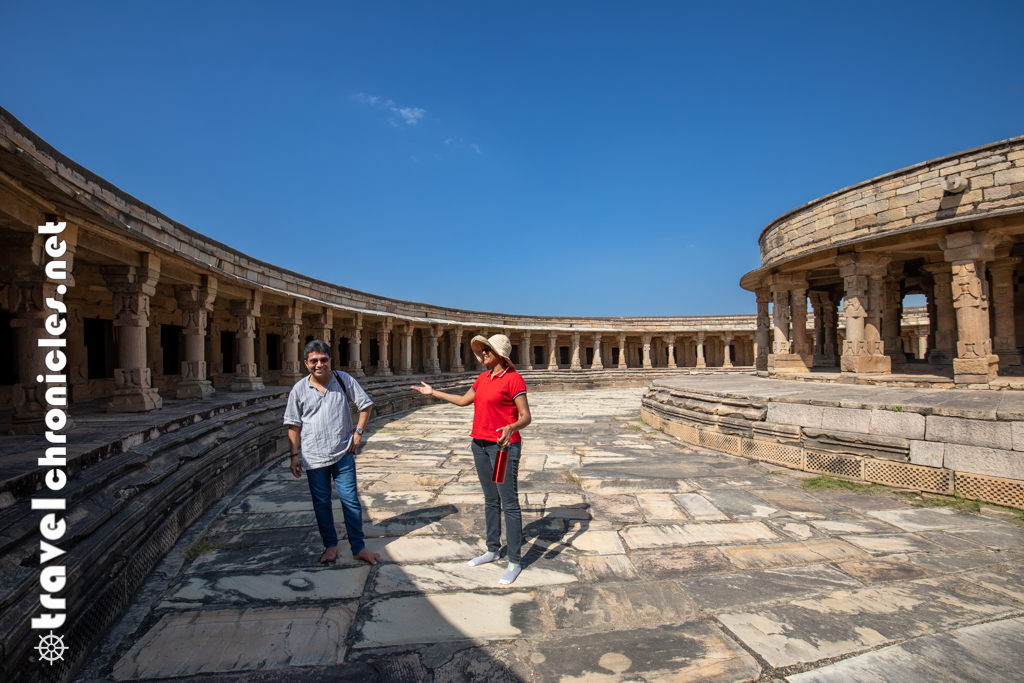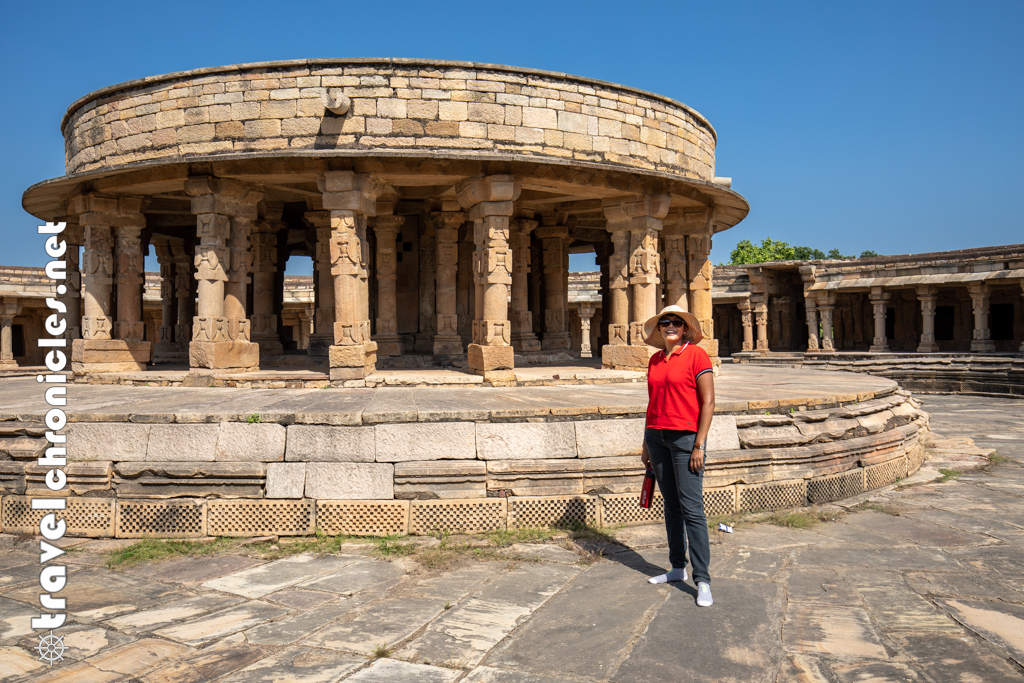 Quite a memorable detour for us enroute to Ranthambore !