Introduction to 'DRIVEN' series
How we fell in love with road trips in India and abroad… The qualities of a quintessential "Bengali" gene pool started showing up pretty early in our life when both of us were in our twenties. We wanted to see and experience the World as much as we could. Soon we realised that our lust for travel was more towards far-flung than just vacationing. We are passionate about history, nature and wildlife. We love mountains and out-of-the-way locations.
But the dimensions and our imagination changed completely when we bought a Flame Red Mitsubishi Pajero SFX on a whim and rechristened it as our beloved "Red Rackham". Thus started our tryst with Road Trips in India and then abroad. We started off on a string of audacious road trips in India by our middle class upbringing standards. We enjoyed the adventure, freedom and experienced India up-close and personal.
Getting our beloved 'Red Rackham'
I always liked cars from my childhood. I realized as an adult that I had a penchant for long drives. Buying the 'Red Rackham' was never on the cards, whether in terms of affordability or mindset. A drive from Kolkata to Puri in our Honda Jazz tickled the right nerves. We understood that we needed the right equipment for a long drive in India. It was an idyllic December winter afternoon when we went for Christmas shopping in Esplanade, New Market and just stopped by the Mitsubishi dealership. Within a week, the 'Red Rackham' arrived at our garage and we are ready for road trips in India.
Now that we had this adorable beast in our garage, the first thing that came to our mind was Ladakh !!!
Starting of an affair with Roads
In those days the golden quadrilateral road network was nearing completion and not a lot of people drove to Ladakh, especially from Kolkata then. We decided to test our mettle prior to a cheeky road trip to Ladakh.
We commenced with a drive to "Neora valley and Charkhole" in North Bengal on the Bengal hills in April 2012. Come May, we were all prepared to drive to Ladakh and the Zanskar valley. Little did we know that this was the just the beginning of a series of road trips in India across Gangotri, Munsyari, Kabini, Sikkim and then as our sprits rose to Bhutan , New Zealand and Namibia.
This blog is the first one in the 'DRIVEN' series. I intend to write and share our experiences on these road trips, hopeful to be of help to many a kindred spirit.
DRIVEN – Kolkata to Neora Valley / Charkhol
As mentioned in the introduction, this road trip in India was meant to uncover what we can do or cannot do. As the objectives, we wanted to cover a decent amount of distance, wanted to drive on some steep winding mountain roads and do some amount of off-roading as well. So we chose the location of Neora Valley. Our dear friend Siddhartha had provided us with the information that, to reach Charkhol we needed to drive through some pretty bad roads or off-roads. So Charkhol got added to the plan.
Accompanying us in our car on this road trip was Dr. Asok Majumder and Siddhartha Goswami. Dr. Majumder has been with us in many more travels. Our friends and fellow travelers, Sumitro and Rajsri were to travel in their own car and meet us at Damdim crossing as they were attending a marriage ceremony in North Bengal. Junior to us in terms of age, Sumitro is a much experienced and veteran driver and had already done several road trips in India. So off we went towards Lava without further thought.
Roads driven and Experience
Kolkata to Malda
For those who do not want to press on for a very long drive from Kolkata to North Bengal can stay over at Malda or Raiganj. In fact nature and bird lovers can stay at Raiganj Tourist Lodge in Kulik. Kulik is a small area just outside Raiganj which houses the Raiganj Bird Sanctuary and Eco park.
We planned to stay in Malda tourist lodge as we started in the afternoon and would be reaching a bit late in that area. We picked up Dr. Majumder and Siddhartha from Burdwan. From Burdwan we drove through to Sriniketan, Purandharpur, Suri, Rampurhat, Nalhati towards Moregram. From Moregram we drove on to cross Farakka barrage and reached Malda around late evening. We covered around 380 kms in 9 hours on this day.
Driving after Burdwan was a breeze with nice empty roads and mostly through wooded areas. The road gets even more beautiful after Sriniketan till you reach Purandharpur. Roads after Suri had a lot of truck traffic and before Moregram was mostly broken. However for Red Rackham it was a cakewalk and we had a very comfortable ride even on the worst roads.
I am not providing the route map on purpose as this is no longer the route to be taken for a self drive to North Bengal. For more current route map please check the road trip in India to West Sikkim.
We had dinner at Malda tourist lodge and went to bed without wasting time as we had to start early and meet Rajsri & Sumitro at Damdim crossing at a particular time.
Malda to Lava
From Malda it was the usual route through Raiganj, Dalkhola, Kishanganj, Islampur, Siliguri, Sevoke till we stopped at Damdim. The road was potholed at that time but overall we made good time and reached before Rajsri & Sumitro joined us.
From Damdim, we travelled North towards Lava and had a wonderful ride through nature. The road condition was not worth mentioning we ignored the potholes given the wonderful locale. We were booked at Lava WBFDC cottages. The last step from the road to the parking was pretty steep.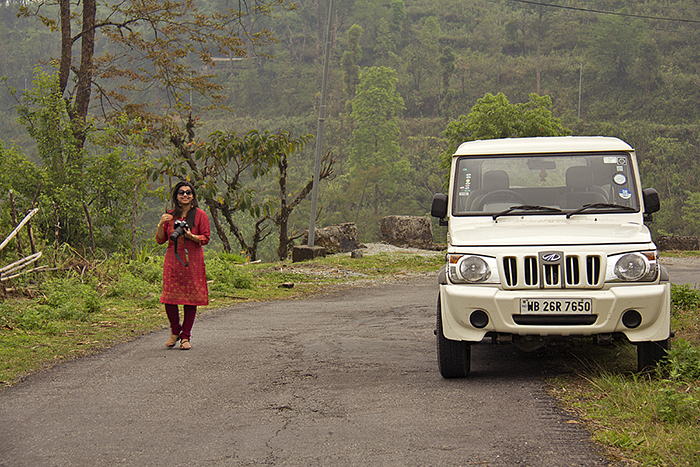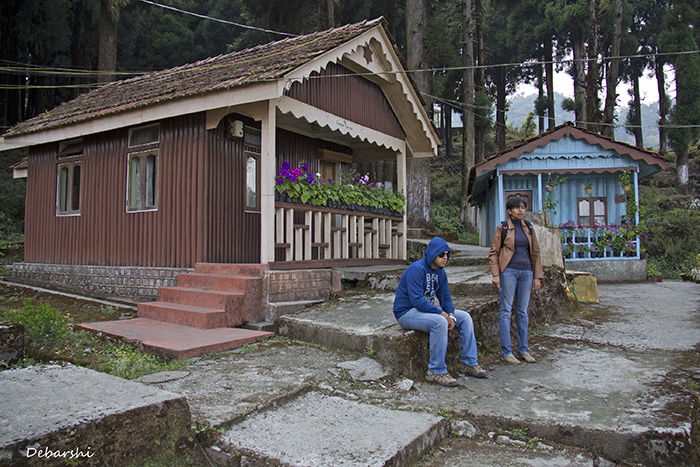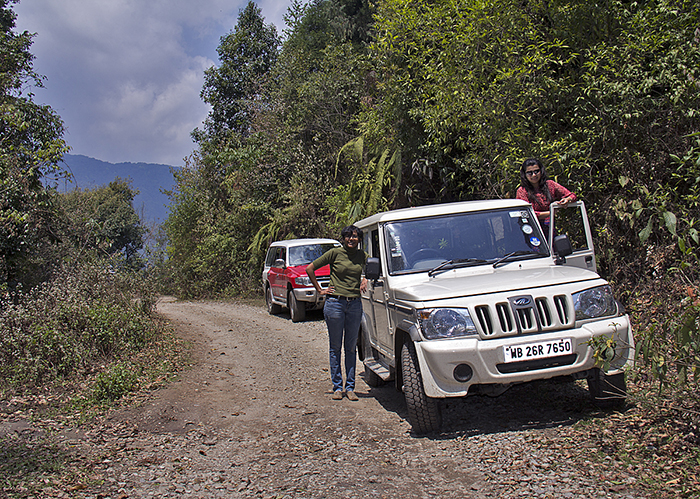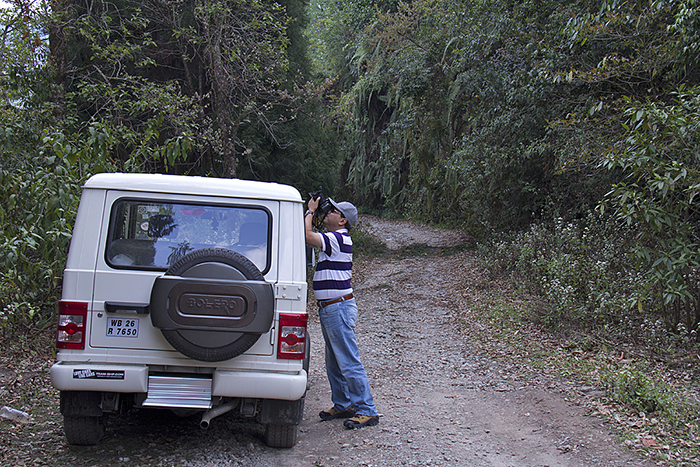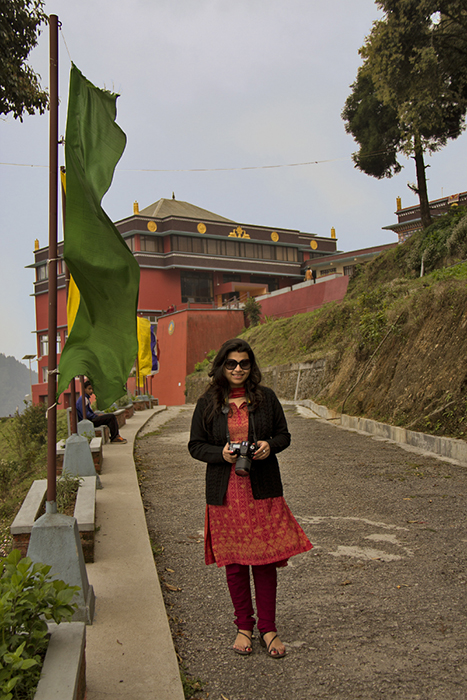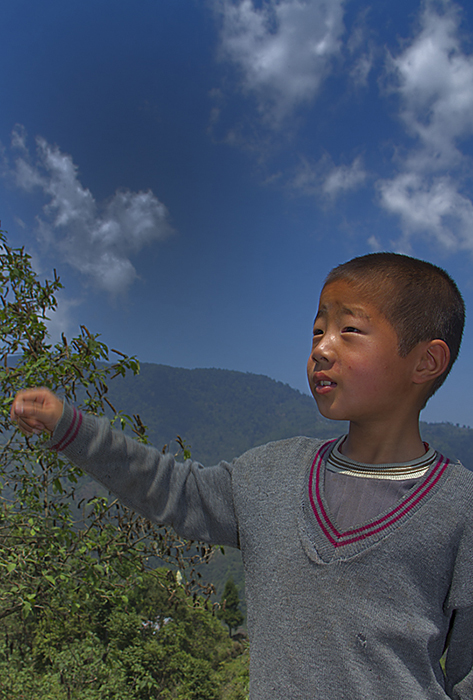 Lava to Charkhol
We spent a couple of wonderful evening at the cottages here and visited the monastery and Neora Valley national park. Starting after breakfast from Lava, we went to Charkhol through Kalimpong. We stopped at Kalimpong for Lunch. The roads were reasonable by hill road standards till we reached near charkhol and navigated the last few kilometers. There was no road – it was primarily boulders paving the way to reach our cottages of 'Blue Pine Retreat'.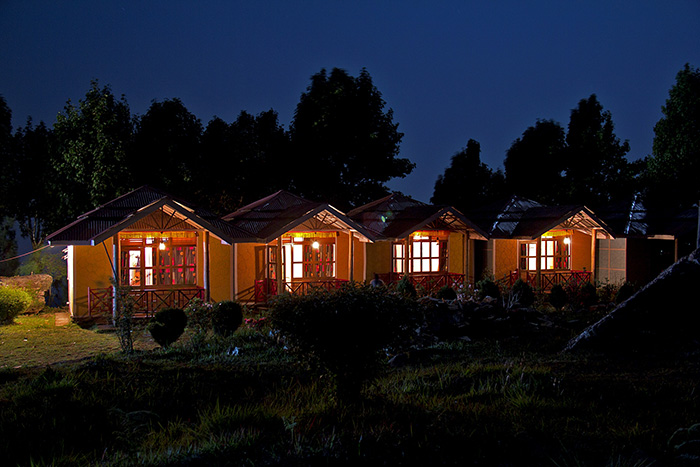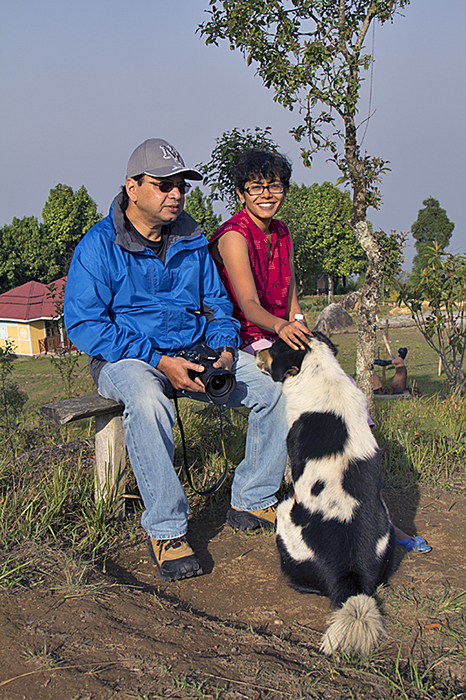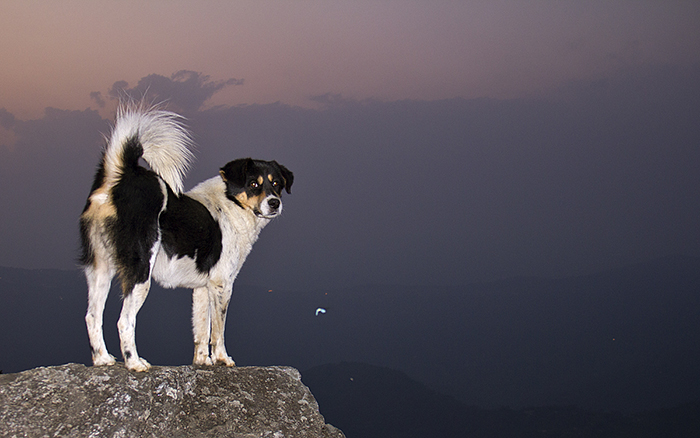 The five cottages are located on top of the hill and offers a fantastic view of the surroundings. Cottages were basic and decent and we spent another wonderful night over here. From Charkhol we drove straight back home in Kolkata through the same route. For the recommended directions from Kolkata to Siliguri, please check our latest blog for road trips in India where we drove to West Sikkim.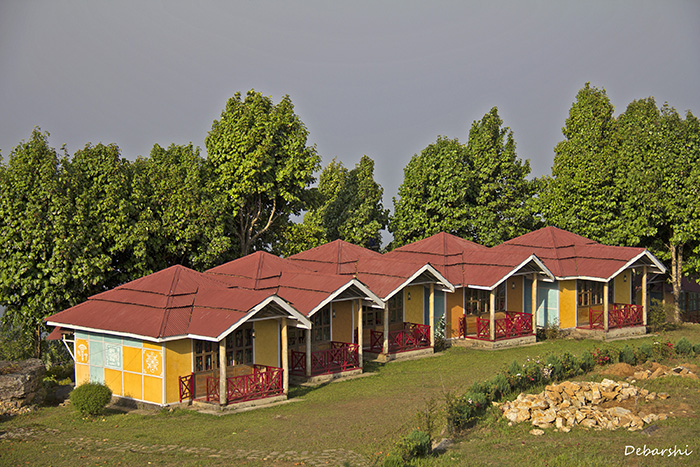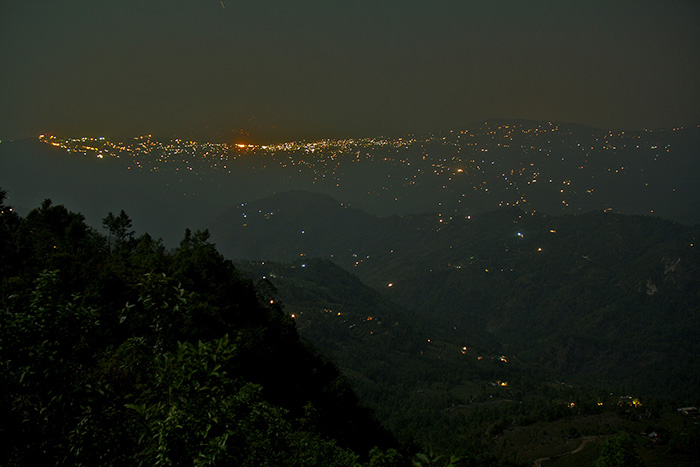 This was the starting of our love affair with our Red Rackham and road trips in India and abroad. That is why this road trip will always remain dear to us.